Qatar Airways ? Doha, Qatar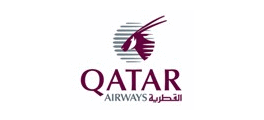 Job Description
This role will proactively build and maintain a business partner relationship with Corporate head office business areas within the Qatar Airways Group, providing a broad range of HR support and solutions including performance management, employee relations and organisational design support. Identifying and leading continuous improvement, consistency in HR processes and providing a clear communication strategy in all aspects of HR policies and procedures will be key parts of this role.
Skills
The successful candidate will be able to demonstrate:
? Advanced level qualifications in HR Management or equivalent.
? At least 5 years experience in Human Resources with at least 1 years experience as a Human Resources Manager within a large multinational customer focused organisation.
? A client focused and commercially astute approach with the ability to interact at senior management level.
? Proven project management skills with the ability to deliver projects effectively and efficiently.
? Strong interpersonal and team working skills with excellent communication skills.
? A solution focused attitude with the ability to design new and effective solutions.
?
This is an excellent opportunity to take on a hands-on, newly created HR business partner role.
?
About This Company
Welcome to a world of growing opportunities.
Qatar Airways is the national carrier of the State of Qatar. Our global network now sees us flying to over 100 destinations worldwide and operating some of the youngest fleets in the sky. We are home to over 150 nationalities.
Our mission is to deliver Excellence in Everything We Do. For us, that means we focus on the customers who fly with us. We understand that our customers choose to fly with us because we care for them. We know that every time we fly, we carry the hopes and dreams of our customers. Similarly we consider the hopes and dreams of our people. Our success is due to our leadership and the employment of high quality people who will enjoy living and working in Doha, Qatar.
Qatar is a rising economic powerhouse and is fast establishing itself as one of the world?s newest and most vibrant hubs. Qatar prides itself on its technological advances as well as its educational and research facilities. It is rapidly becoming home to more expatriates and international businesses, as well as world-renowned 5-star hotels, spas and resorts. The city boasts the best in shopping, sports activities and has been host to many high profile international events.
As the Airline of the Year 2011 and the only 5-star airline in the Middle East, the opportunities for career diversity, professional development opportunities to further your careers within the organisation are almost limitless. We truly believe that life is a journey, not a destination; therefore we help our people to realise all that they can be.
Join one of the fastest growing airlines with an ever-expanding global network.
If you wish to find out more about the Qatar Airways Group of companies and what we have to offer, then please click the link below and visit qatarairways.com/careers to apply online.
Source Article from http://www.bayt.com/en/job/?xid=1819729
?
?
Source: http://www.joboord.com/?p=74781
raheem morris winter classic mt rainier caucus stanford vs oklahoma state occupy rose parade vesta williams